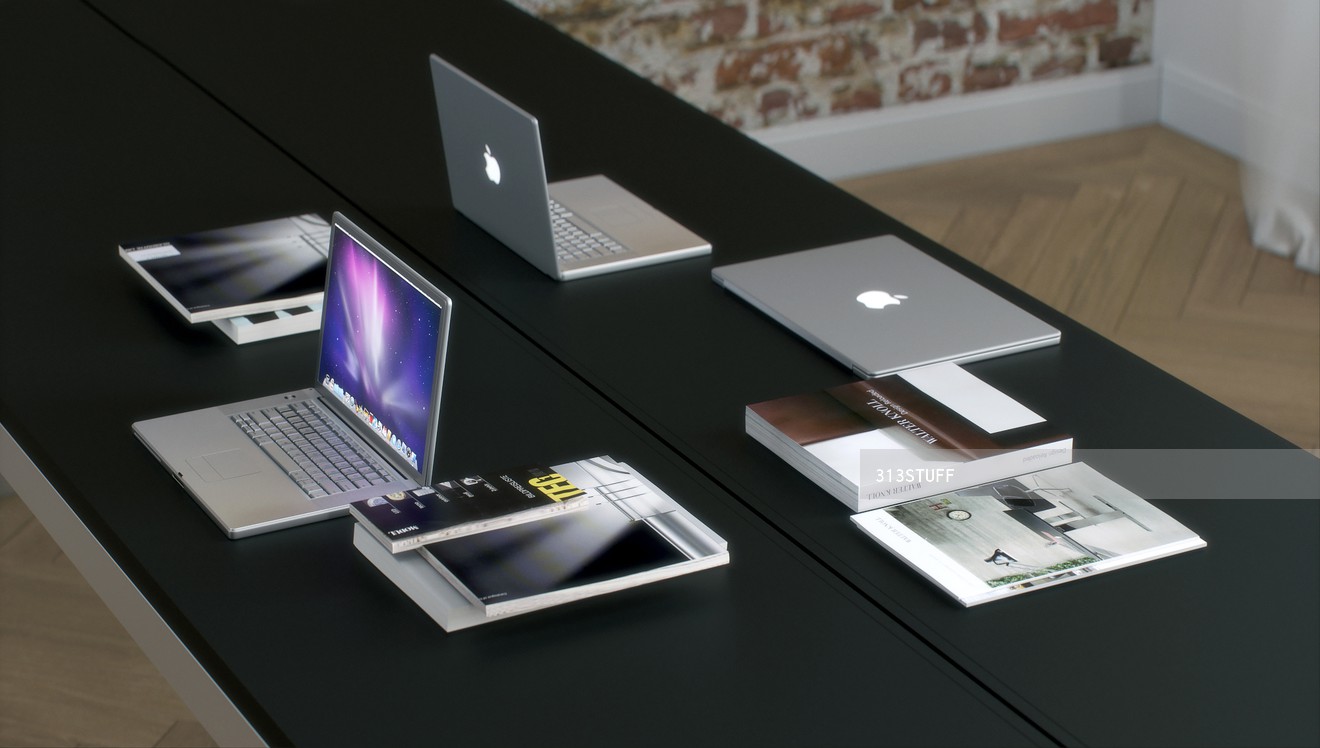 Apple-classics working desk MacBook Pro 2007
Iconic laptop Apple MacBook Pro 2007 year. Not up to date, but still greatest design. I love it.
You can download also MacBook Air 2013 here http://313stuff.com/catalog/3d/7-apple-macbook-air-13/
Booklets, catalogs and the table are included.
Available formats: 3ds max 2013 (or higher) and .fbx
The model was created paying much attention to precise proportions, shapes and all the details.
It has accurate mesh, texturing and Vray materials.
Author: modeling - umgraphics, render - burb