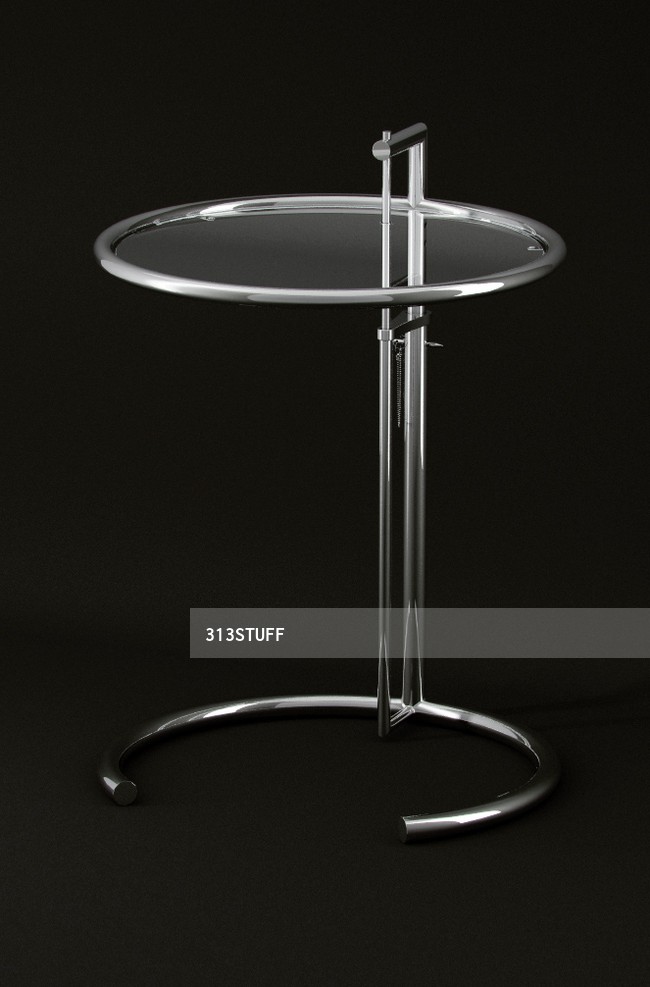 ClassiCon Adjustable Table E1027
High quality 3d model of a Adjustable Table E 1027 ClassiCon side table designed by Eileen Gray in 1927 .
The 3d-model was created paying much attention to precision proportions, shapes and all the details. It has accurate grid, texturing, materials, ready to use and good for close-up.
Author: modeling - Vladislav Kucher, render - burb
This is perhaps the classic among the classics is this perhaps the classic. Its ingeniously proportioned, distinctive form has made this height-adjustable table one of the most popular design icons of the 20th century. It is named after the summer house E 1027 "Maison en bord de mer" that Eileen Gray built for herself and for her collaborator, Jean Badovici. The secret code-name likewise comes from her: E is for Eileen, 10 for Jean (J is the 10th letter of the alphabet), 2 for B(adovici) and 7 for G(ray).
Adjustable side table. Frame of chromium-plated steel tubing. Top of clear crystal glass, parsol grey or black laquered metal. Details see price list.
Authorised by The World Licence Holder Aram Designs Ltd, London